Home Page
Overview
Testimonials & Reviews
Radio & Videos
Articles
Testing & Eval
Training
Parents
Teachers
Doctors
Locations
History
Contents
Contact Us
Frequently Asked Questions (FAQs)
Overview
Testing
Long Distance Clients
ADD / ADHD, Dyslexia. It's a family issue. Improve grades and self-esteem. Evaluation and non-drug therapy that really works!
13. What does Sharper Minds do that is so different from other organizations that claim to diagnose and treat ADD?
Sharper Minds specializes in two areas:
Detailed, comprehensive evaluations to determine the root cause of a child or adult's ADD-like behavior.

A cognitive training program that addresses and fixes most cognitive related issues.
First let's take a look at the evaluation process:
The evaluation provided by Sharper Minds is an objective comprehensive evaluation involving graphics, drawing, writing, reading, instructions, and emotional aspects. It tests all 5 Critical Brain Programs, and many of the other aspects listed in Table 1. Its goal is to find the specific area of the deficiency. Specifically we examine the following:
Family History – Genetic, health, family relationship and other components.

Possibility and probability of the occurrence of various ADD-behavior causes.

Preferred mode of learning

Age of Neurologic development

Adequacy of the following mental programs
1. Shape
2. Size
3. Position-in-space (one's or something's location physically,
mentally, socially relative to others or other things)
4. Figure-ground (the ability to pull detail out of the background)
5. Directionality & Angle

Skimming and/or Detailing

Random Alphabet Recognition

True ADD/Irregular mental tempo

Ability to remember and follow instructions

Right-left brain integration

Brain dominance

Image retention

Self Esteem Evaluation

Eyesight Recognition Test

Eidetic-Phonetic Memory Test

Auditory Discrimination skills (auditory dyslexia)

Reading Recognition of Words/ Reading Grade Level

Eyesight Spelling Memory

Auditory-Phonetic Memory Test

Stress Response

non-verbal perceptual problems - i.e. can't read body language
While you may not understand the above evaluation factors, each plays an essential role in determining how the mind operates. Each of these will be explained in more detail at the evaluation appointment and in the written evaluation report that we provide after an evaluation is completed.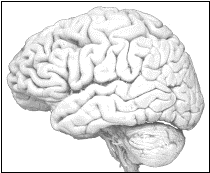 The preliminary results of the evaluation are discussed at the end of the appointment with the family. Families will leave with a definitive answer to their concerns, along with a fuller understanding of the solution.
If a child's parents are married, or separated but on reasonable terms, it is required that both attend the evaluation. If a child's parent is single, we recommend they bring a trusted friend or relative with them who can be an independent observer for them, someone with whom they can discuss the evaluation results afterwards. Bringing one or more grandparents can be helpful. If the evaluation is for an adult, we require that they bring a spouse, significant other, or trusted friend with them to the appointment.
The fee for the evaluation is very competitively priced for the in-depth nature of the evaluation. Our fees are generally around half or less of the $1000-$1200 that other institutions charge (some will charge around $3,000 for a scanning type of evaluation). See our fees page for more details.
Time requirement: It takes about an hour of at-home preparation for the appointment. Additionally, depending on whether you have a Standard Evaluation or a Comprehensive Evaluation done, the evaluation appointment takes about 3˝ hours for one person, and an additional hour per additional person being evaluated (see our fees page for more details).
To schedule an evaluation, call toll free 1-866-HELP-ADD (1-866-435-7233). Depending on the time of day you wish an appointment, you will need to plan ahead 10-14 days. We offer a few evening appointments, but most are in the morning or afternoon.
---