Locations
Sharper Minds can easily serve families from around the USA and Canada with our Guided Home Training System (click for details).
However, for those seeking testing that are located in the DFW area, we offer in home testing throughout the DFW metro area (yes, we've driven more than 1/2 hour east of the 635 and westward to Weatherford to do testing.
For those who prefer an office setting, we offer a testing location in the downtown Fort Worth area at a slightly higher price (see the testing.pdf for details)
Click on the marker in the graphic below for more detailed information on the respective location.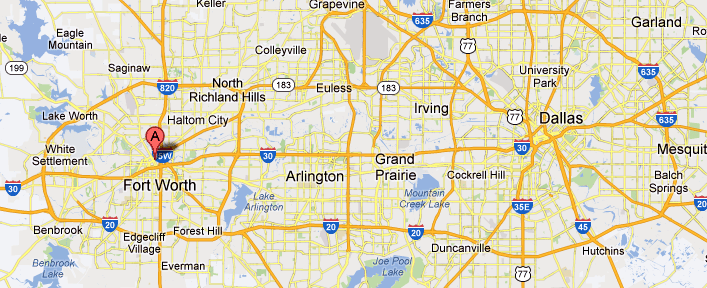 For answers to most of your questions, see our Frequently Asked Questions [FAQ] pages.
All administrative related mail should be sent to our Texas mailing address.
For a more personalized touch, call toll free: 1-866-HELP-A.D.D. [1-866-435-7233] to discuss your unique situation. Please leave a message if voicemail should pick up. We will get back to you.